JA Office Warriors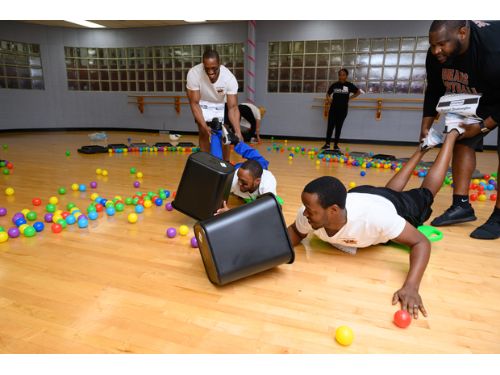 When:
TBD
Where: Merritt Clubs Downtown
Do you and your co-workers have what it takes to bring home the coveted Golden Shredder? It's time to flex your workplace muscles and compete in Baltimore's hottest new event! JA Office Warriors pits corporate teams against one another in a series of dynamic games that test your ability to stand out in the marketplace, including:

Desk Chair Rowing
K-Cup Towers
Whiteboard Pictionary
Water Cooler Bowling and much more!

Don't wait to secure your team's spot. Last year, JA Office Warriors sold out! Get a jump on the competition and position your organization as a champion of JA's efforts to impact more than 48,000 young people this year as they strive to cross the finish line in pursuit of economic and career success. Show JA kids how it's done and help them become warriors in their own pursuit of the American Dream.
Become a Sponsor!
Sponsorship packages still available, please contact Mandy Snyder at msnyder@jamaryland.org
Learn More about Sponsoring