VIRTUAL SUMMER CAMP
Johns Hopkins Applied Physics Laboratory Summer Camp Hosted by Junior Achievement of Central Maryland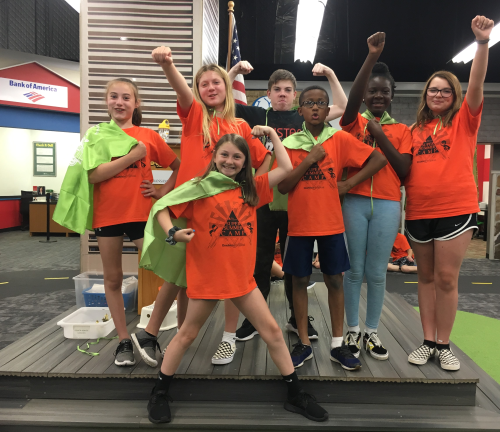 Johns Hopkins Applied Physics Lab (APL) and Junior Achievement of Central Maryland are partnering to provide virtual summer enrichment activities for children of Johns Hopkins APL staff members.
Campers will
participate in a morning and afternoon session each day for one week in one of the following virtual summer camp offerings:
These virtual summer camp experiences are free to Johns Hopkins APL staff members and will run for one week
using virtual platforms.
Interested parents and campers will s
elect their preferred week during registration. Note: The second week is running the same program as week one.
Week 1: July 13 - 17
Week 2: July 20 - 24
Sample Agenda
10:00 a.m. - Sign on to JA Virtual Summer Camp
10:10 a.m. - Meet your fellow campers in a virtual campsite
10:20 a.m. - Participate in your daily activity and learn about prizes and surprises for the week.
11:00 a.m. Surprise Guest Speaker
11:30 a.m. - 12:30 Lunch Break (on your own)
12:30 p.m. - 1:30 - Self-guided simulation time (JA Staff on hand)
1:30 p.m. - Wrap for the day!
Spots are limited for this virtual summer camp experience. If interested in participating, please fill out the registration form here or on the correlating program page above. Parents must complete a separate registration form for each child interested in participating.
If for any reason your child cannot participate in this camp and you have already registered, please immediately contact JA Capstone Director
Sam Hodapp
as soon as possible with notice of cancellation. Canceling without alerting Junior Achievement will result in another camper possibly being unable to participate.