Our newest JA employees are full steam ahead as the 2018-19 school year rages on, so what better time to catch up with a few new faces at JA.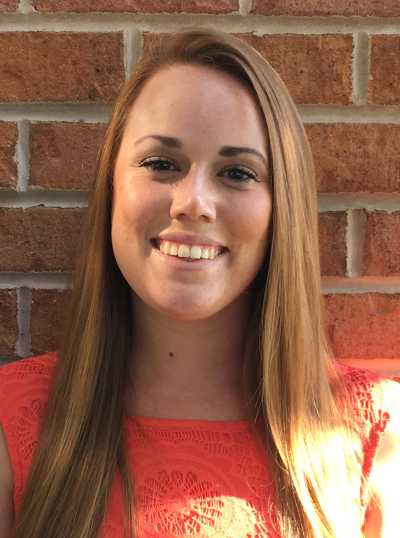 Meet our Special Events Manager Paige McFeely
Paige McFeely is already feeling at home at JA. Her new workspace is bright and cheery just like her personality. Prior to joining us, Paige was a second grade teacher at North Glen Elementary in Anne Arundel County where she worked closely with community partners to organize fundraisers and community events. Now, she gets to take her love of events and passion for empowering the next generation into a newly created role at JA.
As the Special Events Manager, she will lead, plan and execute all JA-hosted fundraising events in this newly created position. From managing timelines to creating event program content, she will be working closely with event attendees and corporate sponsors.
"My favorite part of events is watching them come to fruition," said McFeely.
This crafty woodworker is a natural DIY prodigy. Just wait until you see what she has in store for JA Office Warriors – her first official JA event!
"I started to pick up woodworking in middle school. My dad makes furniture, so I guess you could say I inherited it," said McFeely.
We think she inherited her love for JA, too! Paige's first introduction to the organization was through her mother, a former JA Regional Manager serving students in York, PA.
Meet our JA BizTown Manager Brittany Riggins
Another new face to JA will soon become a popular one with our volunteers, educators and students! Brittany Riggins is charged with managing and supervising our elementary capstone program JA BizTown. She will lead and direct volunteers, students, educators, and staff during the simulation as well as recruit schools for participation and create the annual program calendar for visiting schools.
Previously, Brittany was an assistant guide and program director at Baltimore Montessori Public Charter School and over the summer served as a supervisor and science specialist for a summer camp experience at Jewish Community Center.
There is no doubt that Brittany has always had a passion for helping kids. It's something she knew at a very young age.
"I wanted to make a difference by connecting with each and every one of my students on an individual level. At an early age I worked for my grandmother who owns her own daycare and my vision was to take it over, but as I reached college teaching seemed more logical," added Riggins. "In my first year of teaching, one of my kids had hearing loss, so I taught myself sign language and redesigned my classroom to help her learn to sign. It was in that moment I realized I had made a difference beyond anything I had ever done before. Children feed my soul, they are the reason why I push myself harder."
While Brittany may have coined herself as a "techie," her JA colleagues concur. She's regularly chatting about the latest and greatest new tech gadgets.
"I love wireless earbuds, wireless charger ports, chrome books, and I'm obsessed with Fitbit and all of their products!" said Riggins.
So where does this love for technology come from?
"My grandfather is a huge "techie" and I somehow grew up learning how to build computers. He could fix anything, but then it would break weeks or months later and he'd blame it on the software," said Riggins.