Prepare for JA Finance Park Virtual! Teacher Training and Material Request Information Now Available!
Author: Stefanie Freeburger
Financial Literacy
Published: Monday, 12 Sep 2022
---
Sharing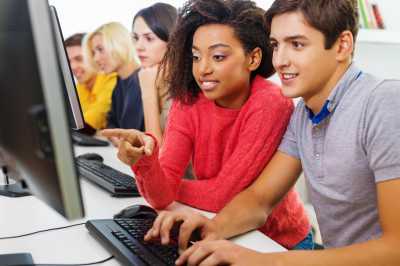 Image caption: Students participating in JA Finance Park Virtual
As teachers prepare for the 2022-2023 school year, it's also time to get your students up and running on JA Finance Park Virtual.
For classroom teachers who will be teaching the JA Finance Park Virtual curriculum and leading their students through the virtual simulation during the upcoming school year, we've made this go-to-guide for everything educators need to know.