Their Future is Within Reach with $250 or $500 from the State
Author: N/A
Corporate Responsibility
Published: Tuesday, 01 Feb 2022
---
Sharing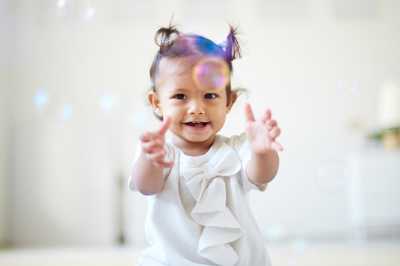 Image caption: little girl with bubbles
The State of Maryland and Maryland 529 are teaming up to help make it easier for your child's dream of attending college come true. Open an Account in the Maryland College Investment Plan (a savings plan managed by T. Rowe Price, an investment management firm with more than 80 years of experience) and you could be eligible for a $250 or $500 contribution from the State of Maryland.
Your savings can be used at nearly any U.S. college, technical or trade school, and even international universities that have a federal school code—for qualified eligible expenses such as tuition, fees, room and board, etc. Your savings can be applied to qualified apprenticeship programs as well.
Advertisement
The Maryland Senator Edward J. Kasemeyer College Investment Plan Disclosure Statement provides investment objectives, risks, expenses and costs, fees, and other information you should consider carefully before investing. If you or your Beneciary live outside of Maryland, you should compare Maryland 529 to any college savings program offered by your home State or your Benefiary's home State, which may offer State tax or other State benefits such as finnancial aid, scholarship funds, and protection from creditors that are only available for investments in such State's 529 plan. Tax benefits may be conditioned on meeting certain requirements, such as residency, purpose for or timing of distributions, or other factors, as applicable. T. Rowe Price Investment Services, Inc., Distributor/Underwriter.